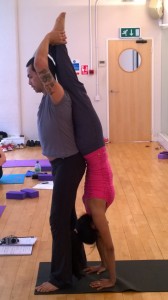 Yogic Arts is a CROSS CORE WAVE MOTION COUNTER SPIRAL SOURCE POWER FLOW THERAPY.
Somita had the opportunity to train with Master Duncan Wong and with his blessings become a Level one Yogic Arts Instructor.
She enthuses students with her high energy, technically precise teaching and the wonder that is Yogic Arts!
Duncan Wong
C.Y.T. (Certified Yoga Therapist)
C.M.T. (Certified Massage Therapist)
C.B.B. (Certified Black Belt)
Creator of the global Yogic Arts movement therapy system, and world renowned martial arts / yoga expert.